Der Võhandu Marathon findet im Herbst des 05. September 2020 statt.
Announcement!
Government of the Republic of Estonia Order No 76 of 12 March 2020 "Declaration of a state of emergency in the territory of the Republic of Estonia"
Unless otherwise decided by the Government of the Republic of Estonia, the emergency situation shall remain in force until 1 May 2020.
ENG: https://www.terviseamet.ee/en/covid19
April 11, 2020
NO OPEN TRACK


April 18, 2020

NO 15TH VÕHANDU MARATHON

We announce that the 15th Võhandu Marathon will take place on September 5, 2020.
15th VÕHANDU MARATHON
September 05, 2020
2020 is a small anniversary of the Võhandu Marathon. It has been 15 years since we started this awesome journey with 23 boats. We invite all paddling enthusiasts on September 05, 2020 to join us to celebrating this event. The Võhandu Marathon is a great way to get a paddling experience. The distance is interesting, you have to travel 100 kilometers on a river that offers extreme moments in one day. This is a terrific challenge for all paddlers. To date 6,133 people - 1013 women and 5,120 men have completed the marathon from a total of 28 countries. If your desire is to see pristine nature and spend one athletic day paddling, this is the marathon for you. Remember! "You Can Do More Than You Think". Every kilometer you recall later on the sauna deck is pure pleasure. You want it over and over, it may not be right now, but it won't give you peace anymore. WE WILL MEET September 05, 2020 in Võru.
---
Die Gewinner der Bootsklassen des Marathons 2019 können sich für den Marathon 2020 KOSTENLOS anmelden.
NB! Die Vergünstigung ist nur persönlich und gilt nicht für Mitfahrer.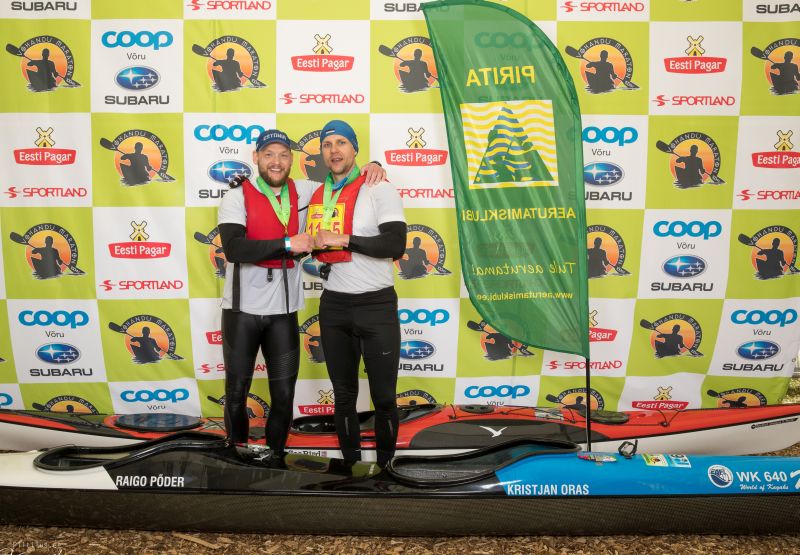 Raigo Põder
Kristjan Oras
K2 MEN / 1155 / ESTONIA
Time: 7:45:03
Place: 1 / 968
In class: 1 / 250
Pace : 12.9 km/h
VIDEO DIPLOM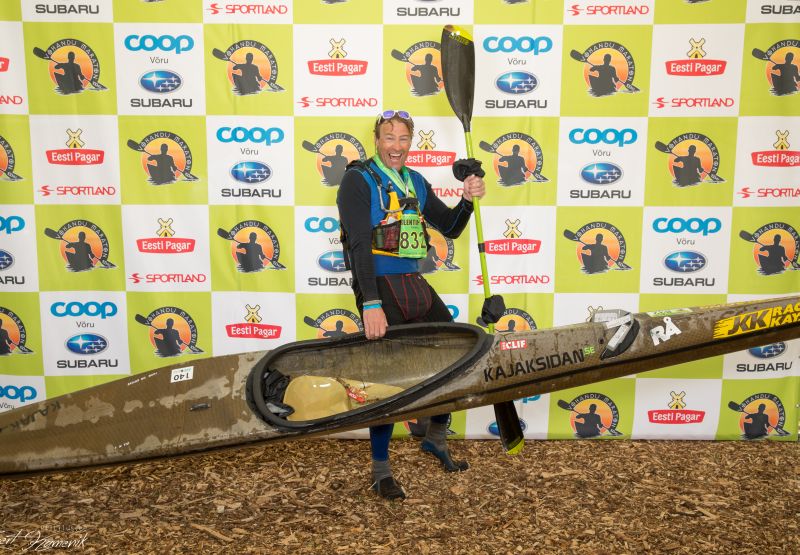 Martin Nordstrand
K1 MEN / 832 / SWEDEN
Time: 8:05:29
Place: 4 / 968
In class: 1 / 191
Pace : 12.4 km/h
VIDEO DIPLOM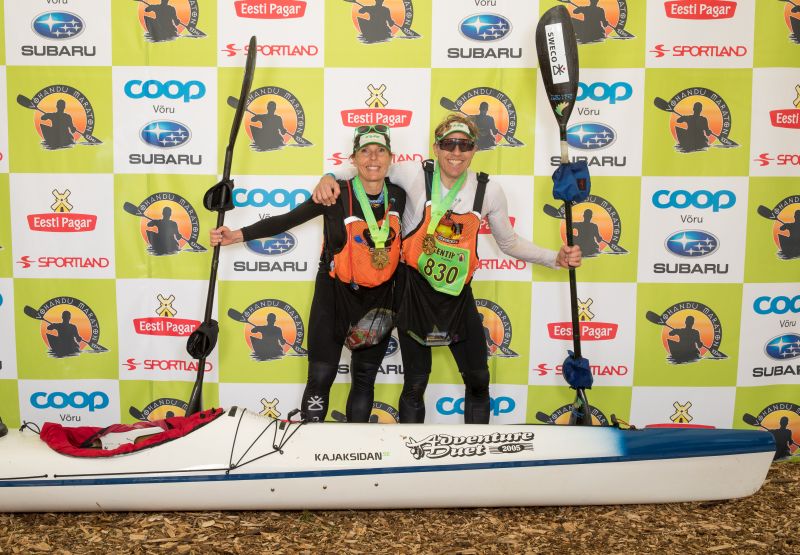 Mathias Carling
Kristina Carling
K2 MIX / 830 / SWEDEN
Time: 9:05:16
Place: 12 / 968
In class: 1 / 87
Pace : 11.0 km/h
VIDEO DIPLOM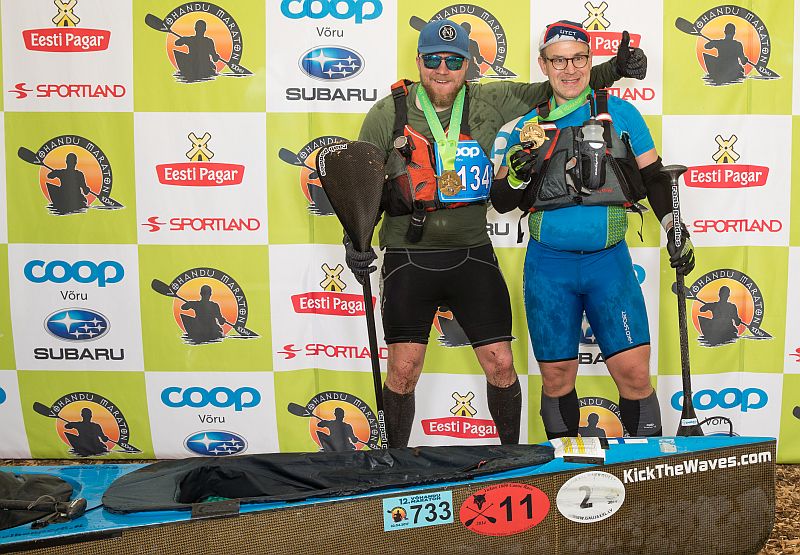 Jaakko Soivio
Heikki Hihnala
C2 MEN / 1134 / FINLAND
Time: 9:37:25
Place: 28 / 968
in class: 1 / 187
Pace : 10.4 km/h
VIDEO DIPLOM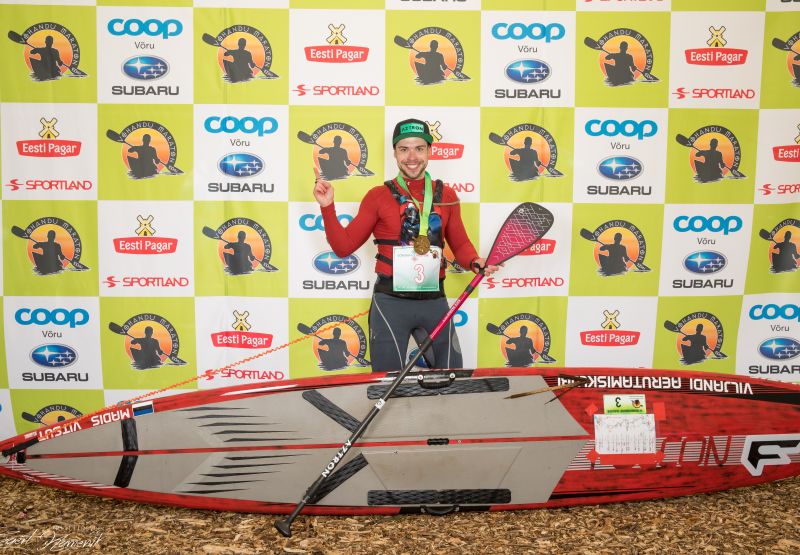 Madis Vitsut

SUP MEN / 3 / ESTONIA
Time: 9:57:06
Place: 41 / 968
In class: 1 / 27
Pace : 10.0 km/h
VIDEO DIPLOM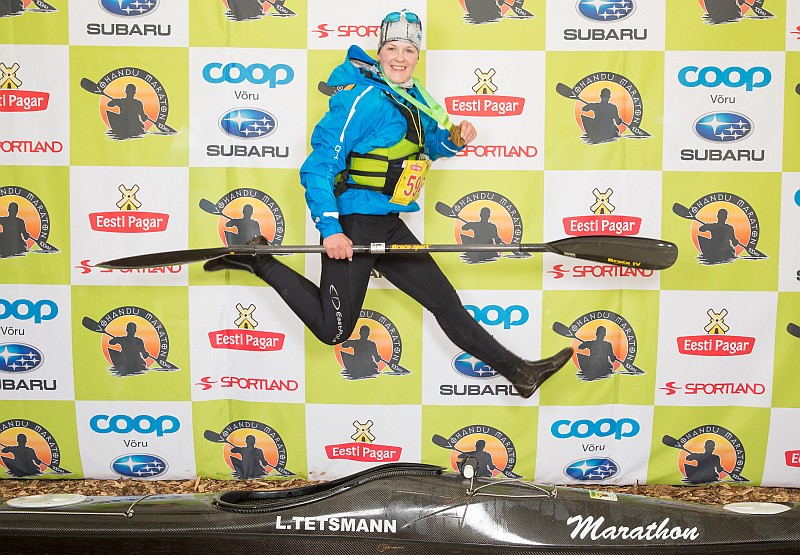 Linda Tetsman
K1WOM / 594 / ESTONIA
Time: 10:27:58
Place: 63 / 968
In class: 1 / 18
Pace : 9.6 km/h
VIDEO DIPLOM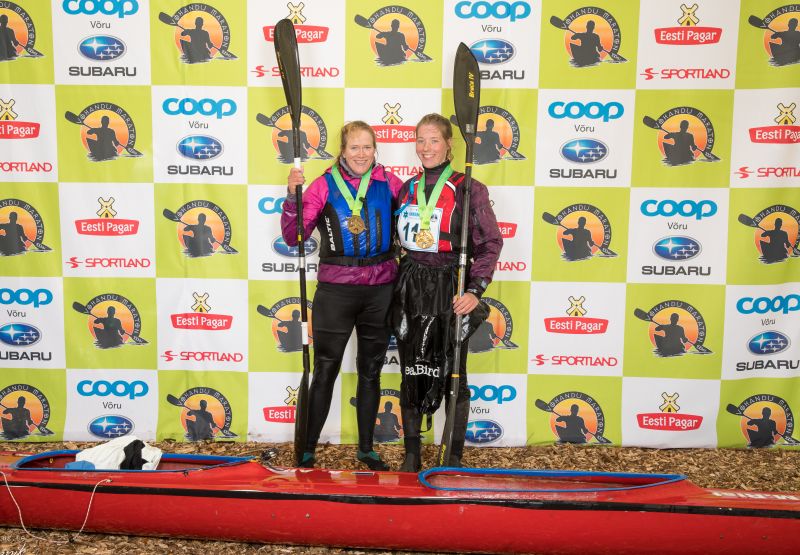 Anette Baum
Eve Külasalu
K2 WOM / 116 / ESTONIA
Time: 10:34:34
Place: 70 / 968
In class: 1 / 21
Pace : 9.5 km/h
VIDEO DIPLOM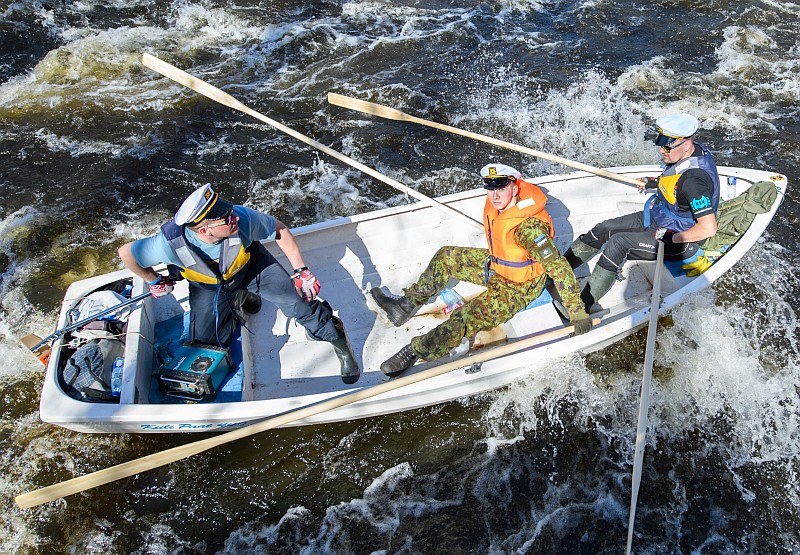 Silver Pukk
Martin Räim
Valmar Parisalu
BOAT / 498 / ESTONIA
Time: 12:39:21
Place: 251 / 968
in class: 1 / 2
Pace : 7.9 km/h
VIDEO DIPLOM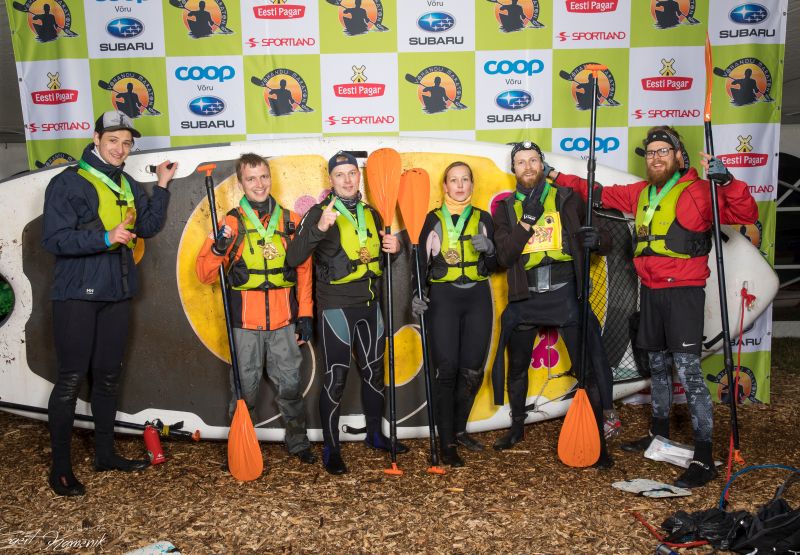 Erko Võsu
Risto Hinno
Jüri-Erik Võsu
Risto Randla
Epp-Triin Võsu
Imre Käpa
MEGA SUP / 577 / ESTONIA
Time: 14:43:03
Place: 526 / 968
in class: 1 / 2
Pace : 6.8 km/h
VIDEO DIPLOM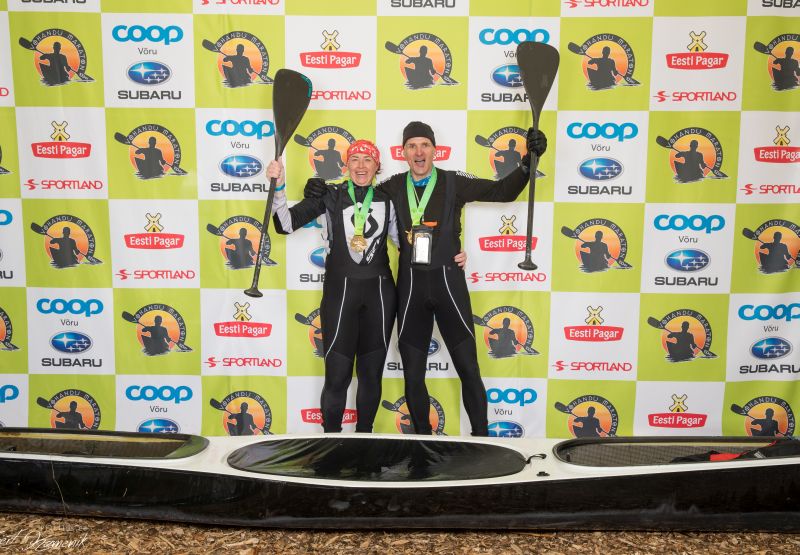 Maili Kahu
Vahur Kahu
C2 MIX / 71 / ESTONIA
Time: 10:45:54
Place: 79 / 968
In class: 1 / 47
Pace : 9.3 km/h
VIDEO DIPLOM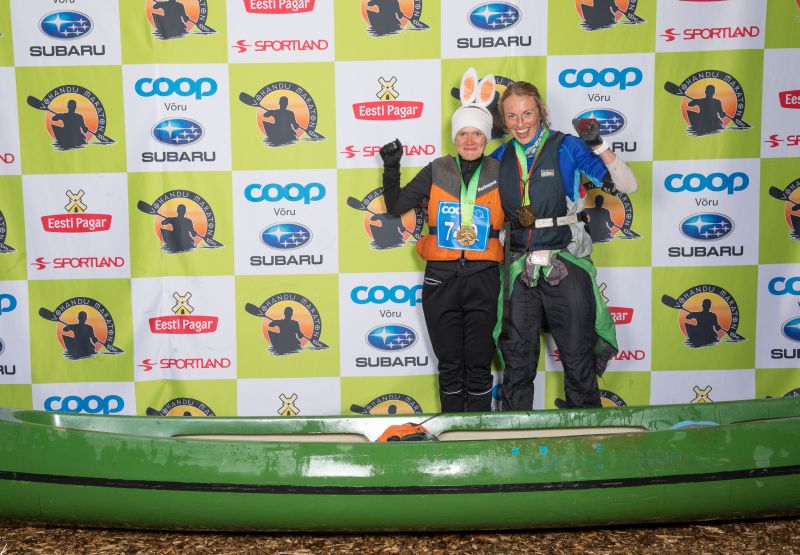 Mariann Sulg
Eleri Hirv
C2 WOM / 749 / ESTONIA
Time: 13:30:22
Place: 362 / 968
In class: 1 / 18
Pace : 7.4 km/h
VIDEO DIPLOM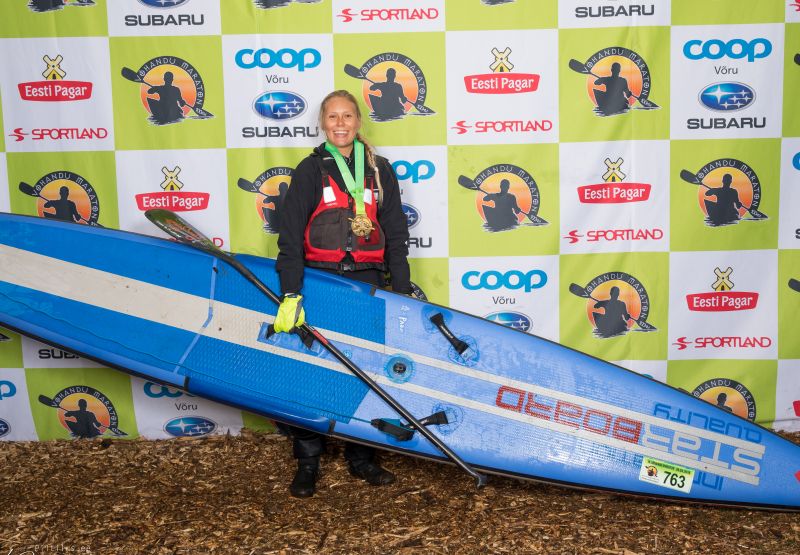 Anastasiia Vasileva
SUP WOM / 763 / RUSSIA
Time: 14:45:21
Place: 530 / 968
In class: 1 / 2
Pace : 6.8 km/h
VIDEO DIPLOM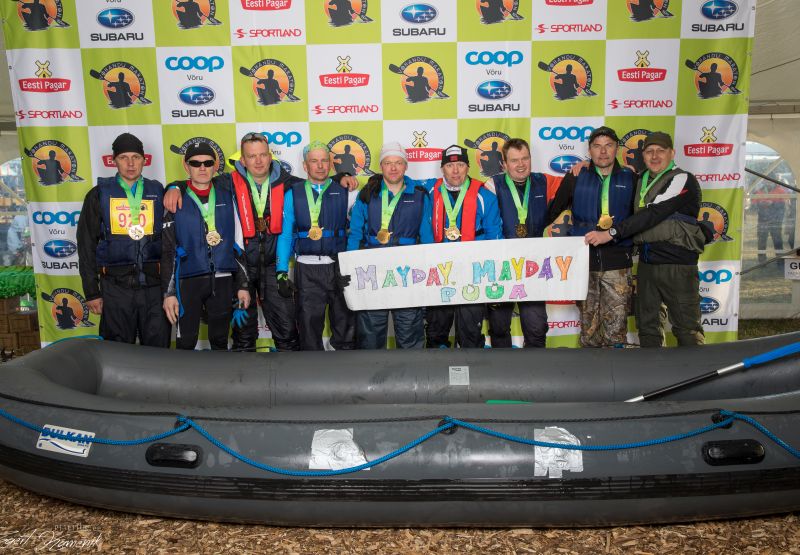 Unno Niit
Heini Põder
Jaanus Kala
Kaarel Mäesalu
Risto Tõniste
Rando Treimuth
Jaanus Pruuli
Kalmer Valtin
Karmo Põder
RAFT / 920 / ESTONIA
Time: 12:01:32
Place: 187 / 968
in class: 1 / 92
Pace : 8.3 km/h
VIDEO DIPLOM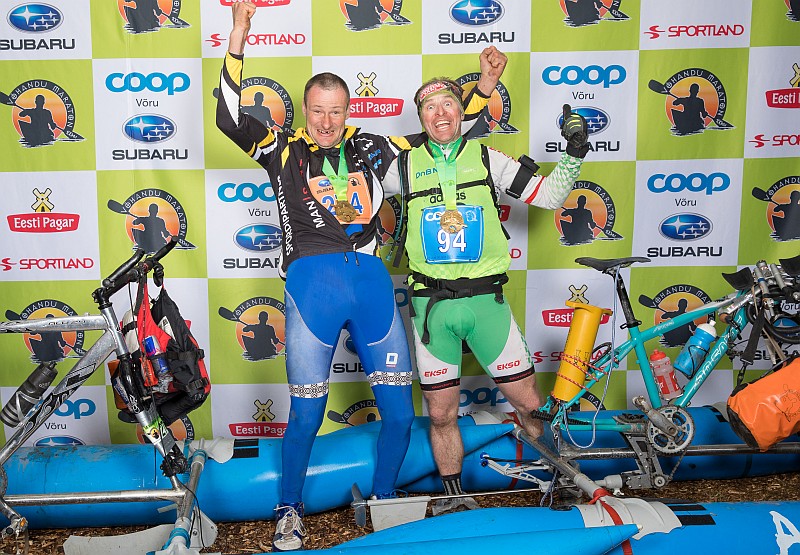 Rainer Pungar
WTB / 274 / ESTONIA
Time: 13:37:03
Place: 382 / 968
In class: 1 / 2
Pace : 7.3 km/h
VIDEO DIPLOM
Johannes Konksi
C1 MEN / 1151 / ESTONIA
Time: 19:16:01
Place: 913 / 968
In class: 1 / 1
Pace : 5.2 km/h
VIDEO DIPLOM